The hotels are most searched and booked by tourists and business travelers. However, many of them wish to stay in the top 5 luxury hotels in this world once in their lifetime. Here we have discussed them by customer rating and reviews. They are popular for their locations, luxury services, hotel cost, modern facilities, and amenities.
01. Emirates Palace – Abu Dhabi
The United Arab Emirates (UAE) is promoting luxury tourism for the past two decades. When it comes to hotel accommodation in UAE, the Emirates Palace is the preferred Arabian style luxury 5-star hotels for the corporate, honeymooners, business class people and tourists seeking utmost royal luxury. It is a palace hotel with the Arabic architectural pattern. This hotel is popular for its gold furnishing and costly marble flooring works. Its interior has hundreds of glittering crystal chandler lights. The guests can opt for royal services by availing their traditional Arabic costumes. This palace hotel can accommodate 2,500 guests.
Emirates Palace features are as follows.
5-km Pristine Beach
Bar
Beach Cabanas
Beach Club
Business Centre
Butler Service
Concierge Services
Emirates Palace Marina
Fitness Centre
Helipad
International Wedding
Kids Camp
Leisure Pool
Limousine Service
Luxurious rooms and suites
Luxury Spa
Private Venues
Restaurant
Sea Wings
WIFI
Emirates Palace location is in Ras Al Akhdar, Abu Dhabi, United Arab Emirates. The royal hospitality service seekers can come here by cruise ship, flight and by road. The nearest airport is Abu Dhabi. The rich and famous people can land on their helipad and enter the Emirates Palace. They can also enter in by luxury car.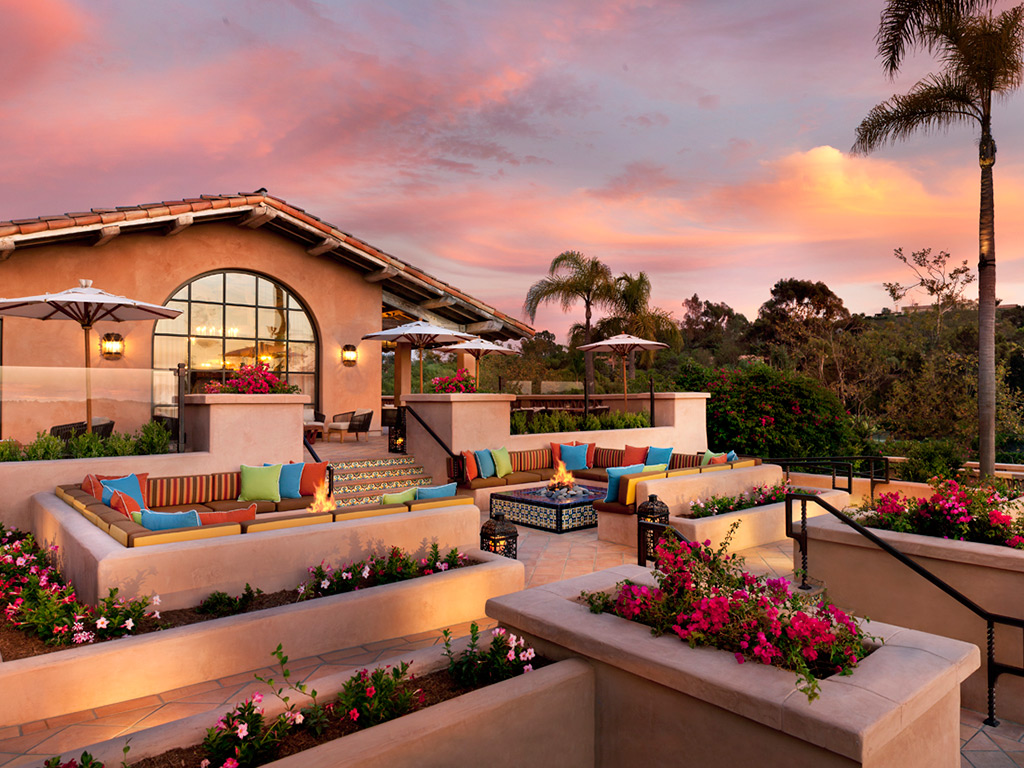 02. Rancho Valencia Resort & Spa – California
If you wish to spend your holidays in California (CA), the Rancho Valencia Resort & Spa is the best for honeymoon couples, families, corporate and other groups. It is in an exotic green location in CA. This resort is in 45 acres of land area. When you go for booking hotels, you must try this hacienda, which is the top 5 Star resorts in the USA. This is an amazing resort to relax with Mother Nature. You can stay here with wellness and rejuvenation. You can expect the best in their hospitality. They have won top 50 to top 5-resort title in the USA for three decades of their launch.
Rancho Valencia Resort & Spa features are as follows.
Babymoon
Bar
Clubhouse
Daily Housekeeping
Family Activities
Fitness & Wellness
Fitness Center
Golf
HDTV
High-speed Internet
In-residence Dining
Local Attractions
Luxury Villas
Manicured Gardens
Meeting Space
Modern Bath
Modern Kitchen
Outdoor Dining Cabana
Outdoor Pool
Private Courtyard
Resort Recreation
Restaurant
Temperature-controlled Wine Cellar
Tennis
Wedding Venues
Whirlpool Spa
Rancho Valencia Resort & Spa location is 5921 Valencia Circle, Rancho Santa Fe, CA 92067. San Diego International Airport is the nearest one to get to this resort.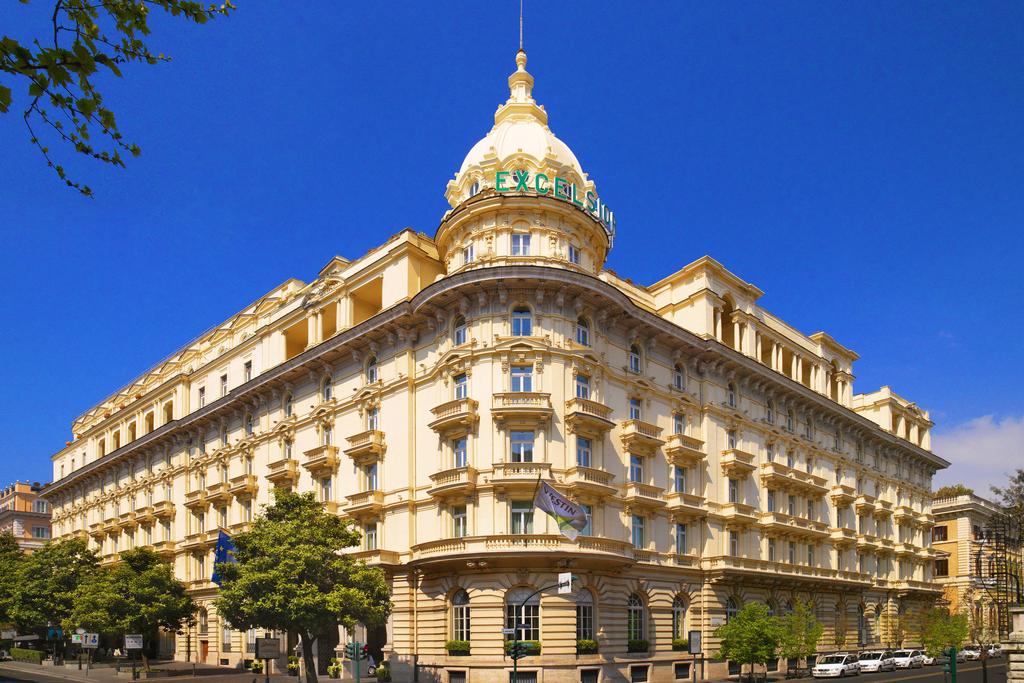 03. The Westin Excelsior – Rome
Staying in The Westin Excelsior will be a class luxury experience. It is a six-story classic iconic building in Rome. There are 281 rooms and 35 suites to accommodate guests. The room types are available as Deluxe, Grandluxe, Veneto, and Imperial suites. It has seven rooftops posh Villas for ultimate intimacy. It is best for honeymoon couples. Its villa room is with modern fitness equipment. There are 12 meeting rooms for business, weeding and for other events. This luxurious hotel has below-mentioned facilities and amenities.
24-hour Room Service
24-hours Housekeeping
Car Rental
Indoor Pool
Internet Access
Laundry
Limousine Service
Newspaper
Pet-friendly Hotel
Restaurant
The hotel address is Via Vittorio Veneto, 125, 00187 Roma RM, Italy.
04. Burj Al Arab Hotel – Dubai
This is an ultimate start hotel for those who wish to stay in the most expensive luxury hotel in this world. This is excellent hotel to spend a long-term vacation too. You can use their private beach, infinity pool, bars, and restaurants. This Yacht shaped hotel stands on the artificial island made on Jumrihah Beach. It has the below-mentioned facilities and amenities.
Adult pool (infinity)
Airport transportation
Babysitting
Banquet Room
Bar/Lounge
Breakfast Available
Business Centre with Internet Access
Children Activities (kid & Family Friendly)
Concierge
Conference Facilities
Dry Cleaning
Fitness Centre with Gym & Workout Room
Free High-speed Internet (Wi-Fi)
Free parking
Heated pool
Hot Tub
Indoor pool
Laundry Service
Meeting rooms
Multilingual Staff
Non-smoking hotel
Outdoor pool
Pool
Restaurant
Room service
Sauna
Spa
Wheelchair Access
The beach location, 1000-ft high structure and serving the best in hospitality make this hotel a dream hotel to stay once in a lifetime.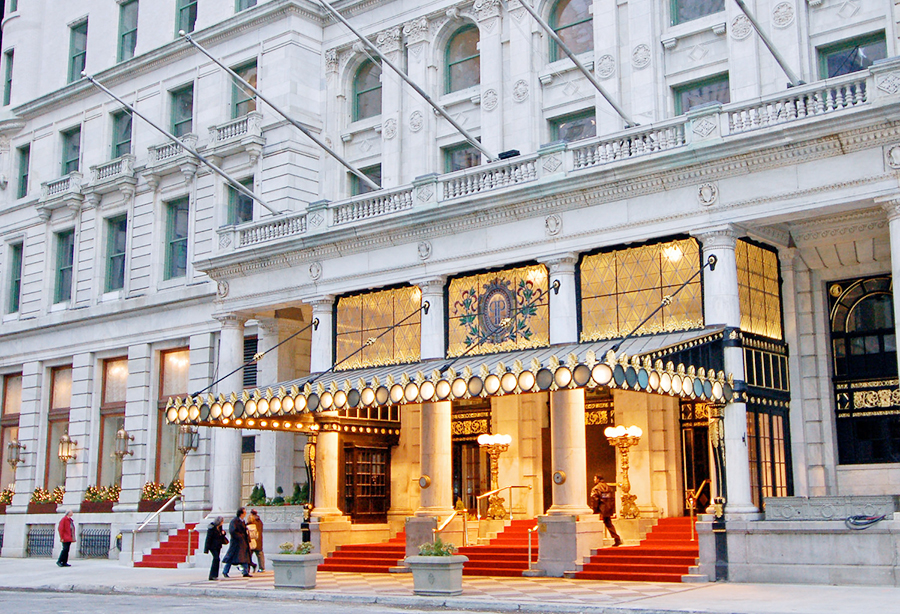 05. The Plaza – New York City
This is an iconic luxury hotel in Manhattan, NYC. It is more than a century old hotel. It will be a pride to stay here once in New York City tour. This condominium and apartment building have the below-mentioned facilities and amenities.
Airport transportation
Babysitting
Banquet Room
Bar & Lounge
Breakfast Available
Business Centre with Internet Access
Concierge Services
Conference Facilities
Dry Cleaning
Fitness Centre with Gym and Workout Room
Laundry Service
Meeting Rooms
Multilingual Staff
Non-smoking hotel
Paid Internet
Paid Wi-Fi
Pets Allowed (Dog & Pet-friendly)
Restaurant
Room service
Spa
Wheelchair Access
This hotel is like a classic structure and similarly, you will find the best in classic interiors. You will get unmatched reception and hospitality services once you stay here. The tourists taking a weeklong tour are advised to stay here as you can access major attractions of NYC from this place.