Planning a global tour is a daunting task. When it comes to the top five places to spend your holidays, we have selected the below-mentioned destination. These are with rating and raking provided by the international tourist. These are tourist-friendly places. They have excellent tourist facilities and amenities.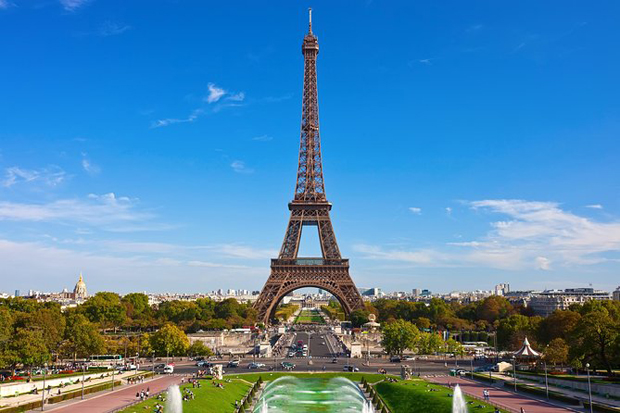 Paris – France
Paris is the Capital of France. It is the place to take a tour by artists, music lovers, architects, history buffs and other interested in the European cultural tour. Once you land here, you must not miss seeing the below-mentioned attractions.
Iconic Structures to Visit in Paris
Eiffel Tower
Montparnasse Tower
Musee d'Orsay
Place de la Concorde
Major Museums to Visit in Paris
Les Invalides
Louvre Museum
Musee National Picasso-Paris
National Museum of the Middle Ages
Palais Garnier
Pantheon
Rodin Museum
Major Shrines to Visit in Paris
Leglise de la Madeleine
Montmartre
Sacre Coeur
Sainte-Chapelle
Important Palaces to Visit in Paris
Conciergerie
Domaine National du Palais-Royalme
Luxembourg Palace
Palace of Versailles
Place des Vosges
Place Vendome
Exotic Gardens to Visit in Paris
Champ de Mars
Jardin des Plantes
La Villette
Luxembourg Gardens
Parc des Buttes-Chaumont
Tuileries Garden
Nightlife Places to Visit in Paris
Other Attractions to Visit in Paris
Catacombs of Paris
Disneyland Paris
Ile de la Cite
Le Marais
The Centre Pompidou
Paris is one of the cheapest countries to fly among the European Nations. The tourists can do this by booking in advance.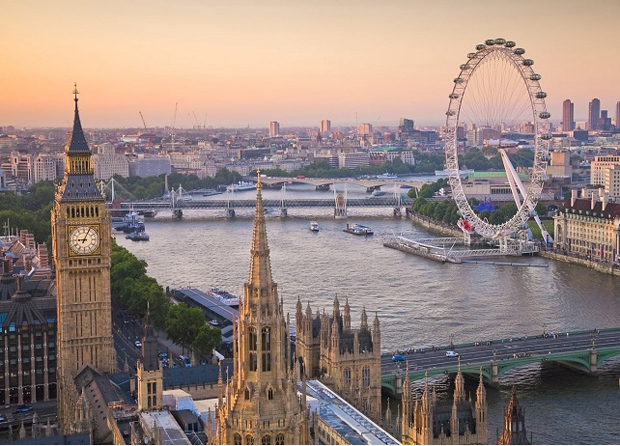 London – England
London is the capital of England. It is also of the Global City, which the world city tour tourists must travel once in their lifetime. People of all ages can travel here and enjoy London City attractions. September to April is the best time to take a tour in London. Where to travel in London is as follows.
Iconic Structures to See in London
Big Ben
London Eye
The Shard
Tower Bridge
Palaces and Castles to Visit in London
Buckingham Palace
Kensington Palace
Palace of Westminster
Tower of London
Important Urban Parks & Gardens to Visit in London
Hyde Park
The Regent's Park
Important Shrines to Visit in London
Paul's Cathedral
Westminster Abbey
Important Museums to Visit in London
Natural History Museum
Tate Modern
The British Museum
The National Gallery
Victoria and Albert Museum
Other Attraction to see in London
Covent Garden
London Bridge
Piccadilly Circus
River Thames
Trafalgar Square
Victoria and Albert Museum
London has one of the excellent tourist's facilities and amenities. It is a tourist-friendly nation. March to May is the best time to take a London City Tour.
Rome – Italy
Rome is the place to take a historic and heritage tours in Italy. The people interested in arts and culture must visit this holy city once in their lifetime. Once in Rome, you must see the below-mentioned places.
Ancient Monuments to Visit in Rome
Altar of the Fatherland
Arch of Constantine
Aventine Hill
Baths of Caracalla
Campidoglio
Colosseum
Domus Aurea
Fiumi Fountain
Hadrian's Villa
Largo di Torre Argentina
Palatine Hill
Piazza Venezia
Roman Forum
Angelo Bridge
Trajan's Column
Major Gardens & Parks to Visit in Rome
Orange Garden
Pincian Hill
Villa Borghese
Villa d'Este
Important Museums to Visit in Rome
Baths of Diocletian
Borghese Gallery and Museum
Capitoline Museums
Castel Sant'Angelo
Raphael Rooms
Vatican Museums
Important Shrines to Visit in Rome
Basilica di San Giovanni in Laterano
Basilica Papale di Santa Maria Maggiore
Basilica Papale San Paolo fuori le Mura
Sistine Chapel
Peter's Basilica
Other Attractions to See in Rome
Campo de' Fiori
Janiculum
Piazza Barberini
Piazza del Popolo
Piazza di Spagna
Piazza Navona
Quirinal Palace
Saint Peter's Square
Spanish Steps
Tiber Island
Trajan's Market
Trevi Fountain
Via Veneto
Rome has on the seven wonders of this world. This is also the best vacation spots in the world for history buffs and Roman pilgrim tour. October to April is the tourist season to visit Rome.
Bali – Indonesia
Bali in Indonesia is the most visited place by tourists. This is an exotic island with beaches, mountains, rainforest, ancient temples, caves, waterfalls, National Park, lakes and gardens.
Nightlife Places to Spend in Bali
Major Beach with Resorts in Bali
Amed Beach
Dreamland Beach
Jimbaran Beach
Kuta Beach
Pandawa Beach
Sanur
Beaches with Water Adventure Sports in Bali
Balangan Beach
Green Bowl Beach
Padang Beach
Pantai Batu
Scenic Waterfalls to See in Bali
Gitgit Waterfall
Nungnung Waterfall
Tegenungan Waterfall
Ancient Hindu Temples to Visit in Bali
Besakih Temple
Pura Gunung Kawi
Pura Tirta Empul
Taman Ayun Temple
Ulun Danu Beratan Temple
Uluwatu Temple
Important Forest/Parks/Gardens to See in Bali
Bajra Sandhi Monument
Bali Safari and Marine Park
Garuda Wisnu Kencana Cultural Park
Sacred Monkey Forest Sanctuary
Taman Tirtagangga
West Bali National Park
Other Attraction to Visit in Bali
Bali Treetop Adventure Park
Goa Gajah
Lake Bratan
Lake Tamblingan
Mount Agung
Mount Batur
Ubud Palace
Waterbom
Bali is the cheap places to travel to spend nightlife and wellness tour. The best time to visit Bali is from April to June and September.
Crete – Greece
Crete is one of the cheapest places to travel in Europe. This is an island with forest, lakes, mountain and historic places. One must travel here to spend a weeklong holiday and enjoy its below-mentioned attractions once in Greece.
Archeological Sites to See in Crete
Fortezza of Rethymno
Frangokastello
Knossos
Kommos
Koules Fortress
Spinalonga
Island Places to Hop in Crete
Scenic Beaches in Crete
Balos Beach
Falasarna Beach
Gramvousa
Matala Beach
Plakias Beach
Preveli Beach
Red Beach
Seitan limania Beach
Triopetra Beach
Vai
Important Museums to Visit in Crete
Heraklion Archaeological Museum
Historical Museum of Crete
Major Shrines to Visit in Crete
Arkadi Monastery
Agia Triada Monastery
Other Attractions to Visit in Crete
Acqua Plus
Cave of Zeus
Elafonisi lagoon
Kourtaliotiko Gorge
Lake Kournas
Lake Voulismeni
Mount Ida
Old Venetian Harbour
Psychro Cave
White Mountains Protected Forest
It is the only island with adventure sports, history and scenic beaches in Greece. The best time to visit the Crete is from April to October.