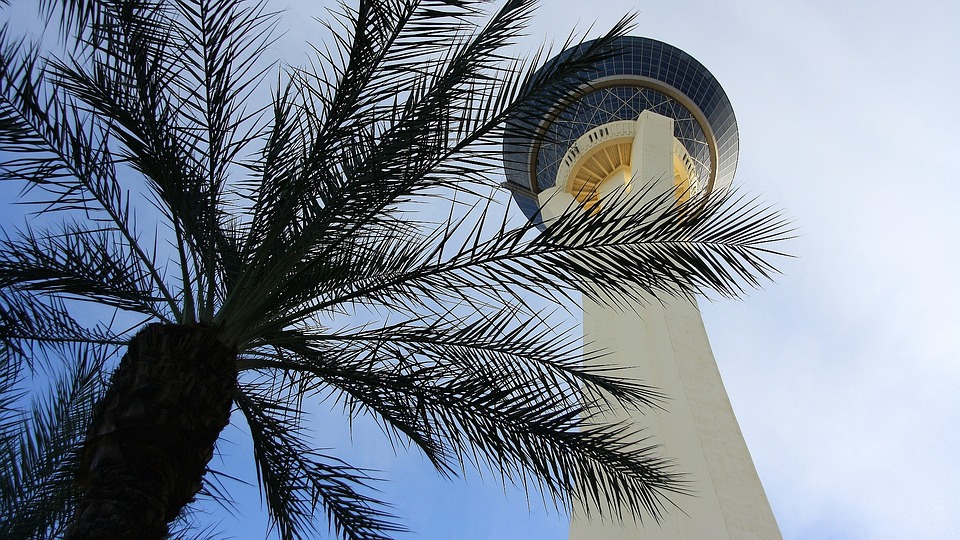 SOURCE: Pixabay.com
You might be surprised to hear that the concept of 'extreme eating' is very much a burgeoning concept around the world. There is a growing demographic of daredevil diners that seek out culinary experiences that not only delight their taste buds but provide an adrenaline rush too. If the idea of eating great food in a setting that gets the pulse racing in more ways than one appeals to you, be sure to read on and check out a selection of the world's best restaurants tailored to those that like to the push the boundaries.
Heart-poundingly frightening restaurants
There are some restaurants out there that quite literally pride themselves on offering the fear factor at the tables. Have you ever considered what it would be like to sit and eat in a maximum-security prison? If you happen to be travelling around Italy, make sure you pay Fortezza Medicea a visit. This 120-seat restaurant is situated within a 500-year-old fortress just a stone's throw from the city of Pisa. To compound the tension, the restaurant's Southern Italian menu is cooked and served by convicted murderer and armed robbers. The Telegraph once reviewed Fortezza Medicea's exclusive restaurant, where a man was serving 24 years in jail for murder – and wine to customers. It's a similar story in China where the Devil Island Prison restaurant is designed to replicate a tough prison in a bid to terrify everyday people from a life of crime. Patrons are photographed, fingerprinted and optionally hand-cuffed in this somewhat unnerving setting.
Nothing should surprise you in the bright lights of Bangkok, but Ka-tron Flying Chicken will certainly raise a few eyebrows. This somewhat macabre restaurant sees servers fling flaming-cooked fried chicken across the room. If you can get your head around the concept of flying poultry you'll actually really enjoy the ambience. Although we wonder if the concept of the next restaurant was designed slightly in bad taste, it's hard not to mention Lloret de Mar's Disaster Café. Their underground dining space simulates earthquakes each evening that measure 7.8 on the Richter scale. It's a good idea not to wear your Sunday best here, as the fake quake often sends food and drink flying!
Restaurants for those with a head for heights
Who'd have thought that the concept of a novelty restaurant hoisted 150 feet into the air by a crane would have come from Belgium? You'd better believe it, as Dinner in the Sky is fast becoming one of the most popular restaurant brands on the planet for adrenaline junkies. Forbes Magazine has gone as far as to label it one of the world's ten most unusual restaurants and the brand has since offered dining mid-air in over 40 different countries. Dining with a view also doesn't come much better than at the Top of the World restaurant at the top of the Stratosphere Casino and Hotel in Las Vegas. According to Betway, it offers 360-degree views of Sin City from its impressive vantage point 844 feet in the air, as well as a magnificent Wagyu filet and two-for-one cocktails.
It doesn't come much taller than eating at the world's tallest restaurant, does it? If you happen to be in Dubai on holiday or as a stopover, venture downtown to the iconic Burj Khalifa skyscraper and head on up to the 122nd floor for a magnificent dining experience at At.Mosphere. If you're unfamiliar with the Burj Khalifa, we've got an article crammed with the best shots of Dubai, including this magnificent building. This upscale fine dining restaurant is the perfect location for that extra-special occasion. Settings don't get much more romantic – or higher – than the Sirocco rooftop restaurant on the 63rd floor of the State Tower in Bangkok. The vertigo-inducing Sky Bar is a wonderful place to escape from the madness of this 100-mile-an-hour city.
Cliff-face restaurants that'll have you clinging on for dear life
Try not to lose your appetite when you visit the Fangweng Restaurant, which quite literally hangs off the edge of a cliff, overlooking the Yangtze River. You'll find it in the Hubei Province, some 12km north of Yichang, close to Sanyou Cave. It offers delicious local specialities, but the real delight is the view where the Yangtze and Chang Jiang rivers meet. Mountain lakes and rivers are stunning and perfect to look out on while enjoying dinner. According to AWOL, you can also bungee from the edge – but perhaps wait until after your meal has settled!
If you ever plan on touring the west coast of California, make sure you book a stay at the Post Ranch Inn in Big Sur. With breath-taking views of the Pacific Ocean, this hotel's very own restaurant offers a cliff-top dining setting like no other, with a fine dining experience to match the elegant scenery. There really are some incredible photo opportunities in North America and Big Sur is certainly one of the best. Our final cliff-top restaurant takes us to the beautiful Croatian city of Dubrovnik. Head on up the cable car to reach the top of Srd to discover the Panorama Restaurant, the perfect place to awaken your senses with authentic dishes from the Dubrovnik region and magnificent views along the Adriatic coastline.
After all, dining out shouldn't be mundane – should it?